e-Payment facilitates bills payment via electronic means. e-Payment currently offers online payment facility; credit payments transactions are also enabled.
To see the User Manual , please click here
Choose any of the banks listed below to make an online payment: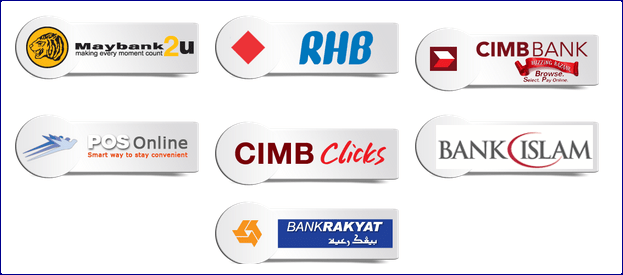 * CIMB Buzzing Bazaar adalah bukan untuk pemilik akaun CIMB tetapi hanya untuk pemegang akaun RHB Bank, Bank Islam dan Maybank sahaja.